NEWMS equips and inspires women to attain their full potential through leadership development, economic self-sufficiency, and educational opportunities.
Leaders affect change at home, work, and our community.
Mississippi hosts a wide array of women leaders in their home, work, church, and community. NEWMS offers opportunities for aspiring leaders to gain experience through volunteer opportunities and to learn how to lead through workshops and skills classes.
Create Economic Self-Sufficiency
Stability and self-sufficiency require more than money.
Economic self-sufficiency means a person can meet all of their basic needs without any type of assistance. Employment and financial stability are only one piece in the self-sufficiency puzzle. NEWMS helps women improve their education level, strengthen community connections, improve their financial literacy, and support their family structure.
A little magic, and a hand up, start here.
For some women the next step toward economic self-sufficiency starts with a hand up. The Fairy Godmother Project allows women to help other women keep their jobs, gain new skills, and move forward. 
NEWMS partners with other organizations to work together for the common good. Fairy Godmother Referrals can come from any social work organization. Our most common referral partners are Family Resource Center, Salvation Army, Lift Inc, ICC and Life Core, Child Protective Services, and from the Department of Health and Human Services. We have partnerships with Meineke and Dwayne Blackmon Chevrolet to help us with car-related wishes.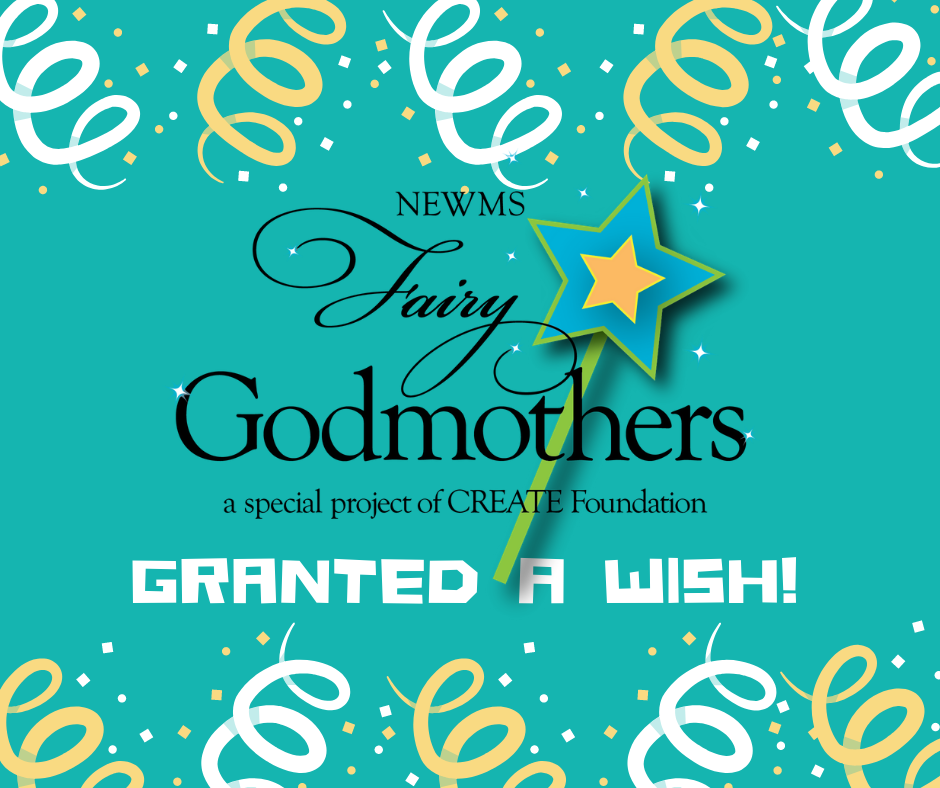 Women and Girls building confidence in each other
NEWMS is excited to be one of the founding organizations of the Northeast Mississippi Stand Beside Her Coalition. The National Stand Beside Her Movement encourages people to commit to supporting girls and women in their lives, their home, their office and in their community. Local member organizations partner to provide events and opportunities to assist women and girls with positive role models, self-awareness and self-talk. One example is G.I.R.L. Talk, which is provided by NEWMS in partnership with Toyota. The event is open to girls grades 5 – 8 free of charge on a first come, first served basis. The program addresses leadership, conflict resolution and communication skills, personal brand building, healthy relationships, self-defense and smart social media use.
Women leaders empower women leaders.
NEWMS believes that development and enhancing leadership abilities begin with our board and flows out to our members and our community. NEWMS offers leadership training opportunities for our board members to prepare women to lead with confidence. Not only do the women we serve benefit, but our area benefits with more women equipped to lead in their community and organizations.